Portfolio - Redplumm Development (Pty) Ltd
Expand your business and experience the expertise of our skilled developers for your web development and mobile application development projects. Our portfolio speaks for itself.
Cheap Bulk SMS
Send bulk SMS and WhatsApp messages
Cheap Bulk SMS is one of our web development projects which is a web based sms service that can deliver bulk sms messages to South Africa and the world (On Request), allowing you to send sms online.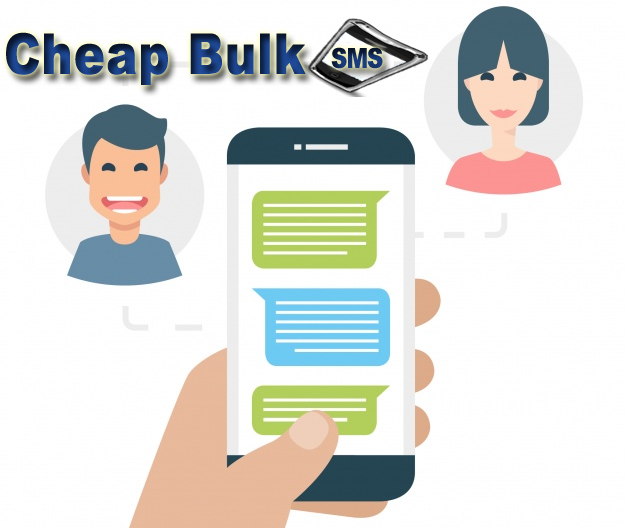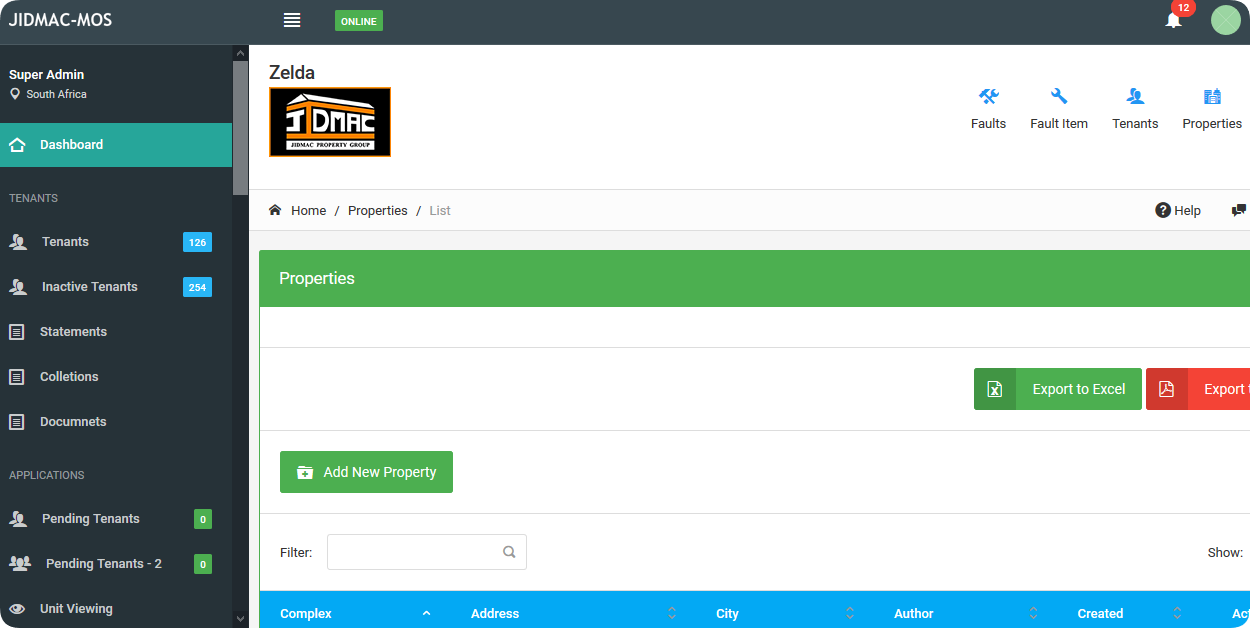 JIDMAC-MOS
Property Management System
Create Tenant Accounts, Setup Fault Time Escalations, Create Leases, Add/Edit/Setup Properties, Setup Fault Categories, Fault Actions, Fault Types, Fault Items, Tenants can log faults, Staff can also log faults on behalf of tenants, Internal messaging system , E-mail and SMS messaging, Automated alerts (fault reporting, fault escalations, contractor assignment, Multiple uploads, Generate vacancy lists, generate various detailed reports, export reports to PDF, Excel.
i-Clock
Employee Time Management
i-Clock is an online time tracking service which enables employees to clock in and out of work using any number of devices such mobile phones, tablets and laptops. Business owners and managers can manage and monitor timesheets in real-time, plan and schedule shifts, generate detailed reports and many more features.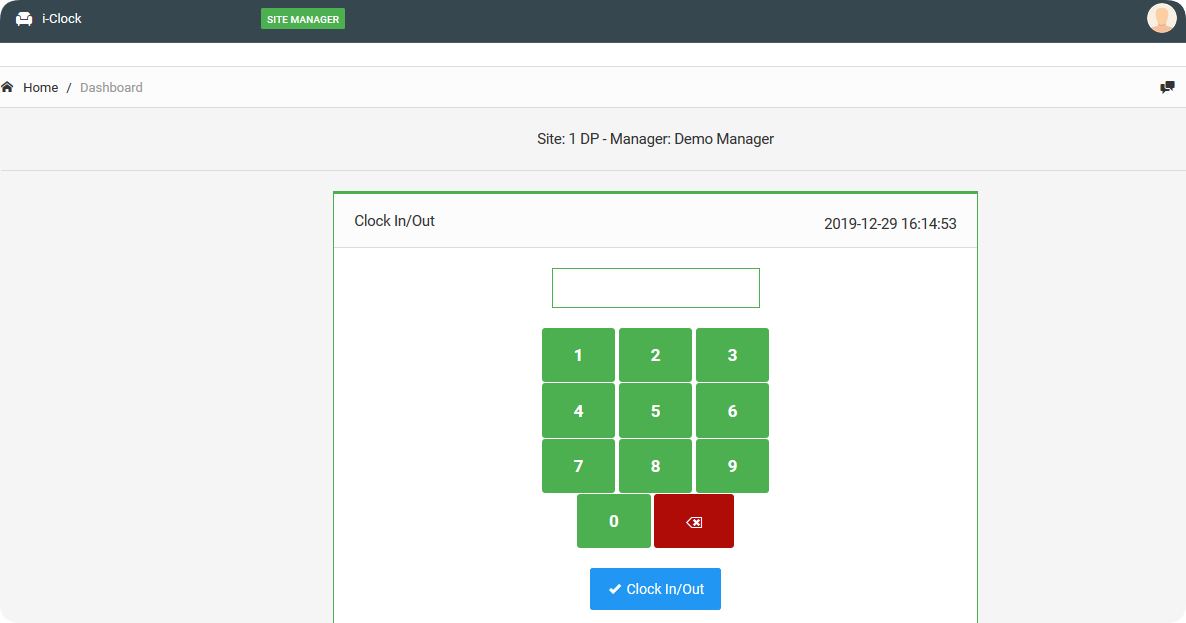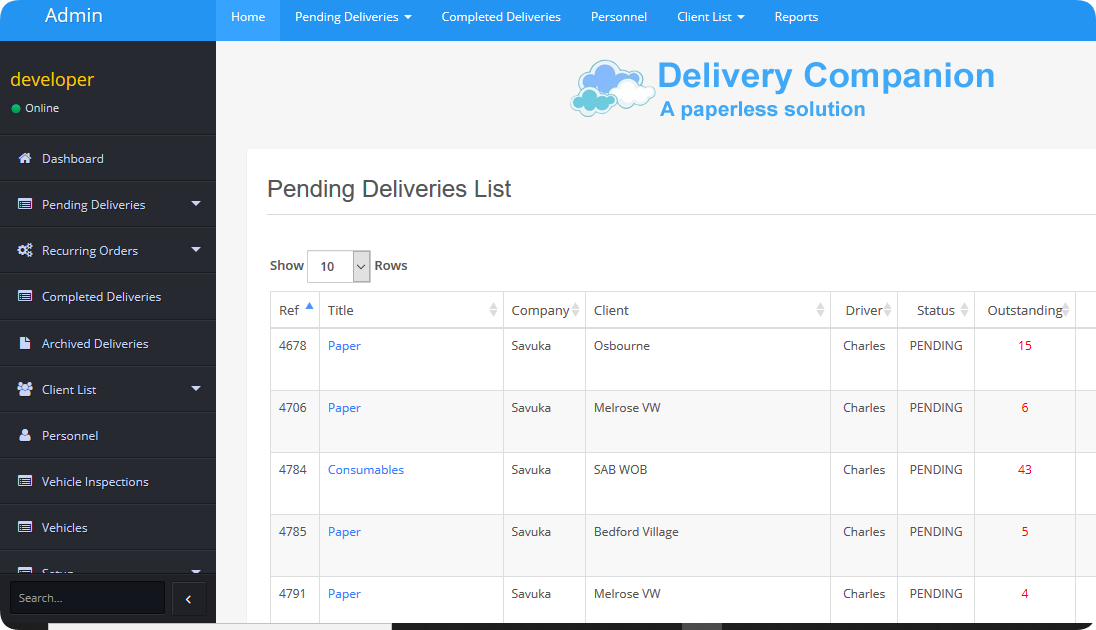 Delivery Companion
Cloud Based Delivery Management System
-Track and locate your deliveries on the road, -Pull detailed reports on clients and deliveries complete, -Automatically calculate outstanding stock items not delivered, -Capture electronic signatures for stock delivered, -Automatically email clients a delivery note, -Safely store completed deliveries for years, -Ability to search in seconds, for clients with completed deliveries, -Deliveries are backed up securely on the cloud, -At a glance your staff can find out what has been delivered / outstanding
JIDMAC - DOS
Property Development Management
This system is ideal for property developers allowing you to connect and collaborate with contractors, automate project management and take control of various steps. Your staff, contractors and clients can all collaborate directly in the project plan, and all activity is recorded in real-time. Tag users to communicate directly and assign roles to your team members for optimum efficiency.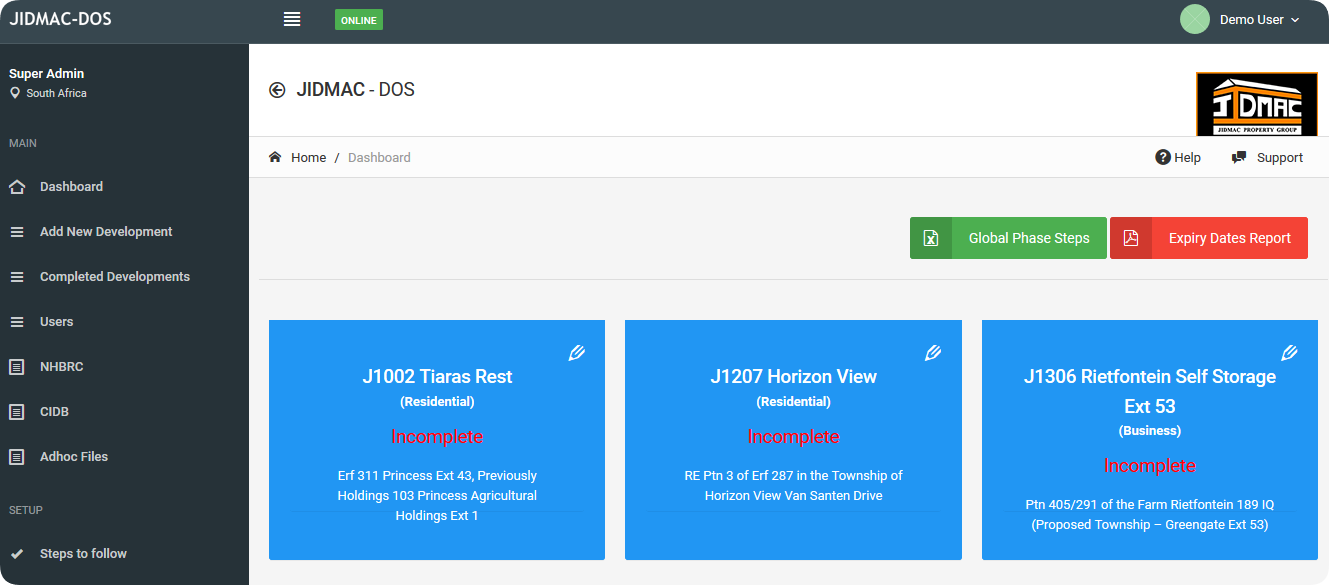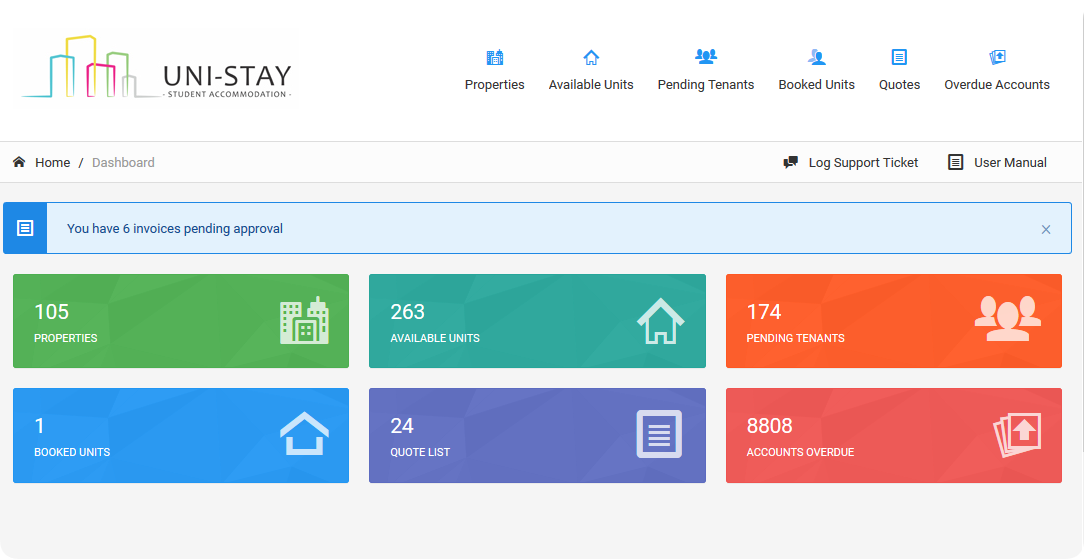 UNI-STAY
Student Accommodation Management
This is a comprehensive housing solution to accommodate the ever changing landscape of student demands. Uni-Stay system is able to provide their students with an enhanced experience and their staff with effective and improved tools. Built-in reporting tools and user-friendly dashboard have help you focus on maximizing occupancy. It also comes with efficient auto allocation tools for room allocation. Improved communication with students has reduced time spent on repetitive queries, allowing more time for detailed help to be given where needed. Automated billing allowss for quick and accurate billing across a large and diverse selection of properties with many different rates.
Delivery System
Online based delivery management
This Delivery management software offers a wide range of benefits to businesses dealing with pickup and delivery. It bridges the gap between the Owner (Manager), Customers and Delivery agents with real time accurate tracking and updated notifications for every status of task.Task assignment can be done by the admin from remote locations, notifying the drivers with pop-up notifications at their driver's app. This saves the effort and time of manual task assignment.

JOB CARD SYSTEM
Create and manage job cards online
Job Card system will allow you to organise your tasks instantly and reduce stress while at the same time your staff and clients can operate in a delightful environment. Our system also caters for multi-users allowing you to add and manage employees in order to assign them to jobs and keep track of their work time
ICS
Mall Inspection
In malls, slippery floors, spills, and obstacles in walkways can all contribute to injuries. This system allows managers to maintain safeand clean environments, using a checklist to make syre the right procedures are followed.

Web Development & Mobile Application Development